Food & Beverage
At GRVL, we take food seriously, and believe that good food starts with good ingredients. Our meats, fish and fresh vegetables are carefully sourced from trusted farmers and suppliers. And our salad greens come from our own eco-garden, for that just-picked freshness and flavour. Our restaurants have a wide selection of wines, spirits and juices to go with your delicious meal.
---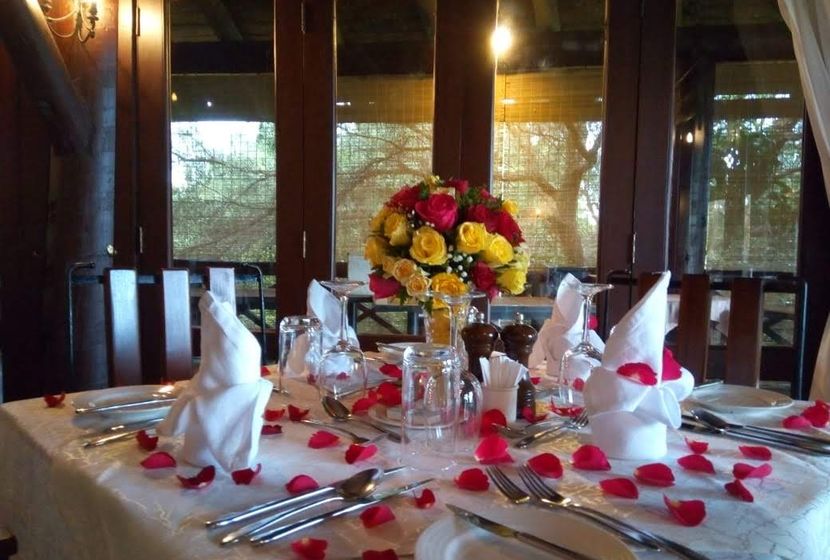 Gemini Restaurant
The original GRVL restaurant
Gemini is a rustic cabin-style, all-day restaurant with a tantalizing food and wine selection. Gemini's wrap-around patio opens up to expansive views over Eburru Hills, the Aberdare Ranges, and beyond. Adjoining Gemini is a well-stocked bar with a log fire to warm chilly Naivasha nights.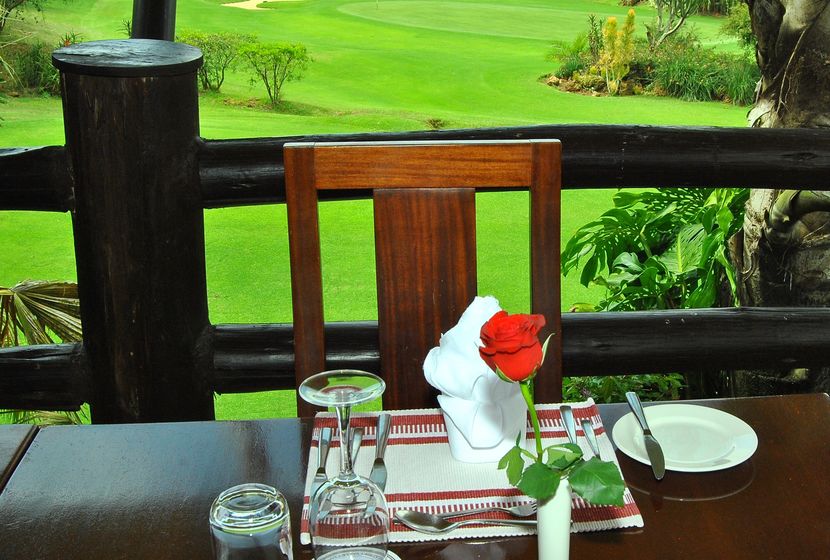 Sagitta Restaurant
Sagitta Restaurant offers an all-day menu, complemented by a full wine list and specialty cocktails. From the deck shaded by awnings, enjoy al fresco dining with views across the 18th green and the Aberdares and vibrant Naivasha birdlife.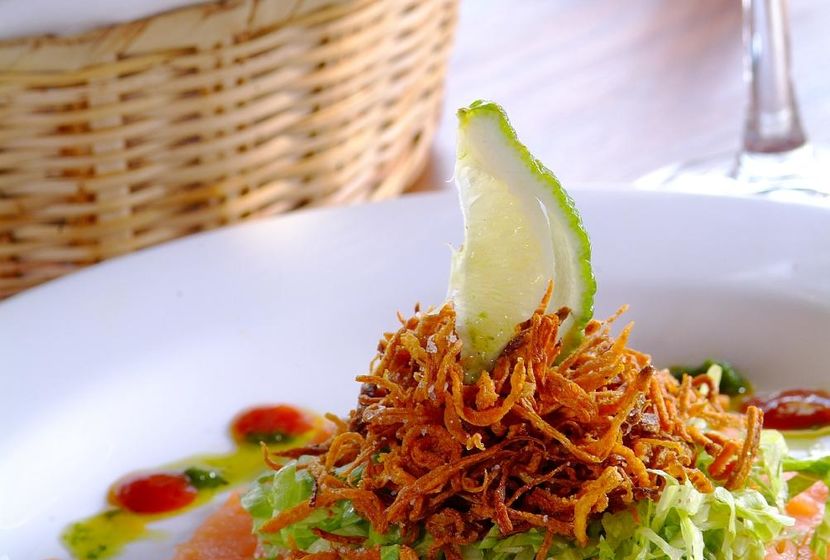 Cepheus Restaurant
Buffet-style breakfasts, lunches and dinners are the forte of Cepheus Restaurant. Breakfast and lunch have a nuanced continental feel while dinner buffets offer varied themed cuisine ranging from Kenyan to Mongolian. Diners love the al fresco setting overlooking lush gardens with hundreds of birds to spot.

---